[This post may contain affiliate links, which means I make a small commission on products you purchase through the links provided at no extra cost to you. See my disclosure for details.]
Just recently, we celebrated our amazing, funny, strong, beautiful daughter's first birthday.
(What?!) 
I'm still having trouble believing it. It feels like yesterday that we were pregnant!
(Well, WE weren't pregnant… but my husband did a lot of the heavy lifting while Em was in the womb, so I'll allow it.) 
She's growing so fast – I don't want to miss a moment of her life on cleaning and chores, and I'll bet you moms out there feel the same way! However, life is still chugging along, (a slightly stickier, smellier life, I might add!) and I want to at least TRY to keep my house as clean as possible…
It's been a steep learning curve trying to do both at once. But, after a lot of trial-and-error, I've discovered a few tips and tricks to keep things organized and clean, even with kids in the picture!
Since I'm a creator, my natural instinct is to make something to solve issues that spring up in my household. Sometimes these projects are more successful than others, but recently I've come up with a project that's accomplished three major wins for our family: 
1) It's kept our daughter's clothes organized and easily accessible. 
2) It's freed up space in our apartment.
3) It's made her space unique, fun and beautiful – very fitting to her blooming personality!
Are you ready for the project?
Alright, drum roll please…
… 
… 
It's this chalk-and-wicker cabinet set that keeps Em's room clean AND cute! 
As our baby girl has grown, we've only needed access to about 50% of her clothes at a time. (The larger sizes go in storage since they're too big – we need all the space we can get in our apartment!) 
So, this has been the answer to our space issue because it's space-saving, organized and SUPER cute!
(Share it on Pinterest with the image below if you'd like, but keep reading – there's more!) 
The How-To process? Really simple:
A family member gave me the cabinets after buying them from a thrift store. (They originally looked pretty close to this cabinet, minus that top drawer):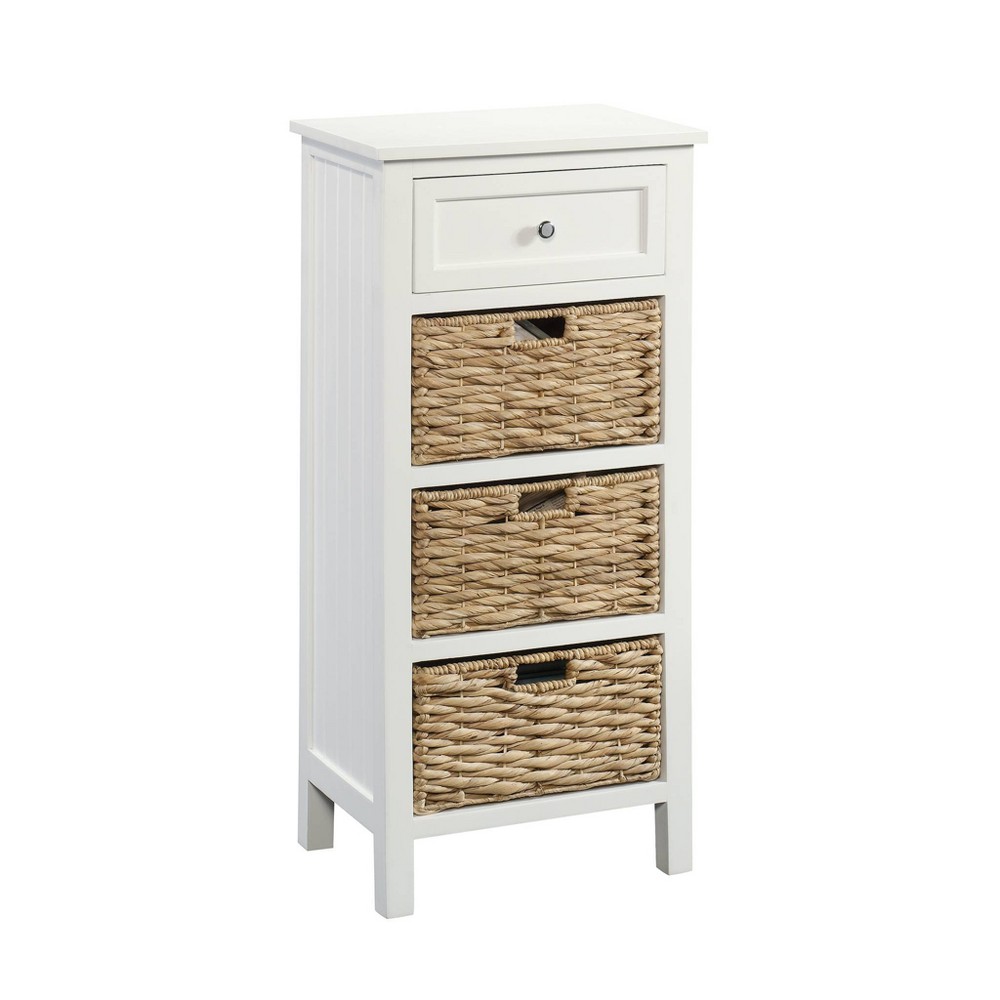 I removed the wicker baskets and coated the white frames 3x with this chalkboard spray paint. (I coated it multiple times to ensure no white paint bled through.) This paint is super affordable and I've used it for countless projects. Walmart for the win!
*Side note: if you do a lot of spray painting for DIY Projects, I highly recommend investing in a Snap and Spray tool. I got mine for less than $5 several years ago, and it saves my hand SO MUCH PAIN from what I call the "Spray Can Cramps". If you need to spray paint for more than 30 minutes at a time, it's really worth it!) 
After letting the frames dry completely outside, (I give them a minimum of two days to be extra safe. Don't want to chance those fumes near my baby girl!), I used these chalk board pens to make the labels and fun designs. (Again, Walmart for the win!):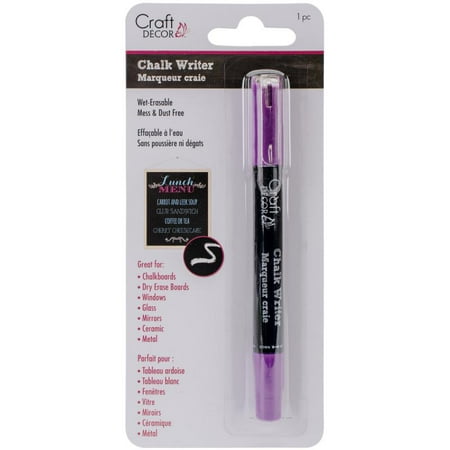 I usually use white, but the other colors they have are fun if you want to do more with your designs!
Lastly, I labeled each cabinet, then had a TON of fun chalking up the top! I'm not a great artist when it comes to drawing, but I had a lot of fun, and even used Em's baby mittens to draw the handprint.
(I was going to use her actual hand but… yeah, that didn't work.) 
If you've been keeping up with our blog, you've heard us share our passion for incorporating practicality in your home décor. (If this sounds new, check out this post!) Since practicality and affordability go hand-in-hand, we believe projects like this empower you to make the most out of your living space because they're inexpensive, practical and beautiful!
And extra bonus, they turn one person's trash into another person's treasure, so score for minimizing waste!
If you want to learn how to create successful repurposing projects but don't know where to start, (or what to make), we've got you covered! Subscribe to our newsletter to download our FREE Turn Old Into GOLD: 4 Steps for Developing the Repurpose with Purpose Perspective PDF!
Enjoy the rest of your summer, everyone! And don't forget… 
Stay restless, Creatives!
~ Christine